Clean It Right Training Overview
In response to the circumstances surrounding COVID-19, MTEC launched a new program called, Clean It Right, Training for the Tourism, Hospitality and Retail Industry.
Clean It Right, is an enhanced cleaning program designed to provide awareness and education on cleaning your facility. There are five custom modules of Clean It Right as well as a special insert in the Retail Businesses module specifically for Fitness Facilities and Gyms.


To get started click on the 'Register Your Business' button above or one of the links below to find out more about the training for your business.
Retail Businesses (includes special insert with checklists and procedures for Fitness Facilities and Gyms)
This training will raise awareness and educate participants on:
the necessity to have all staff aware and involved in cleaning
types of cleaning solutions
the difference between cleaning, sanitizing and disinfecting
what happens when things are not cleaned properly
all the areas that should be cleaned and disinfected
the frequency in which they need to be cleaned
and much more.
It is important to note that this session is NOT a program to teach participants HOW to be cleaners, or to replace internal policies and procedures. It is an awareness and education program that considers our current situation given COVID-19, but will also be a program that has long term benefits for business. The commitment to a clean and safe environment will give your business a competitive edge.
Participants will then be tested on the materials and must receive 100% to pass to ensure they have understood the information and have the knowledge to provide a clean and safe environment for customers and employees.
Individuals that pass the test will receive a temporary certificate and have a wallet sized, laminated card mailed to them. Businesses that train all of their cleaning staff, or contracted cleaners, will receive a window decal to show the public they are committed to provide a clean and safe environment.

Clean It Right was developed for the tourism industry in Manitoba, but after national interest in the program, MTEC has gifted the program to several provinces and territories in Canada and all businesses in Manitoba.

Who should take this training?

This training program is definitely for the cleaning staff or contracted cleaners, but cleaners could never keep up with the scope and frequency required to have a safe and clean business. It is recommended that those who are traditionally "non-cleaning" staff also take the program.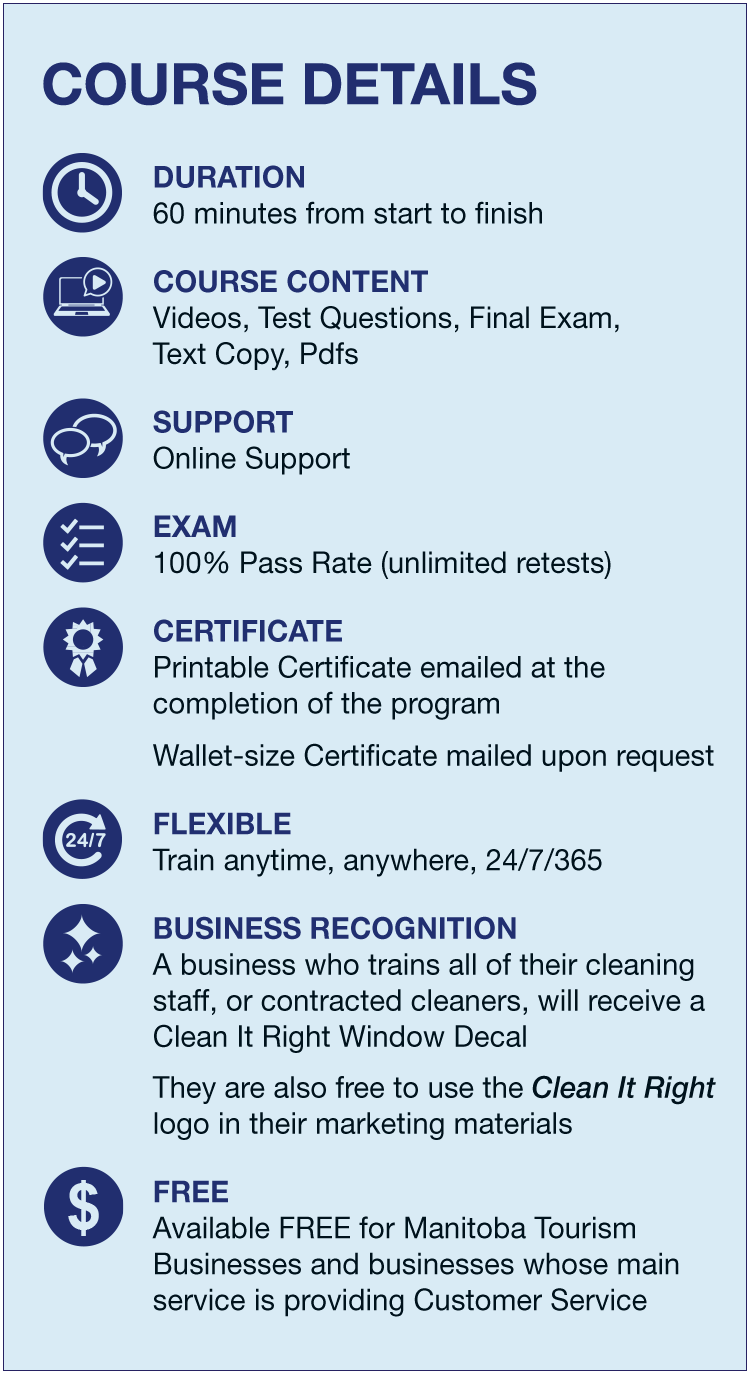 Clean It Right in the News
This program is supported and endorsed by: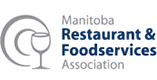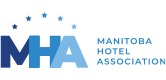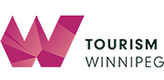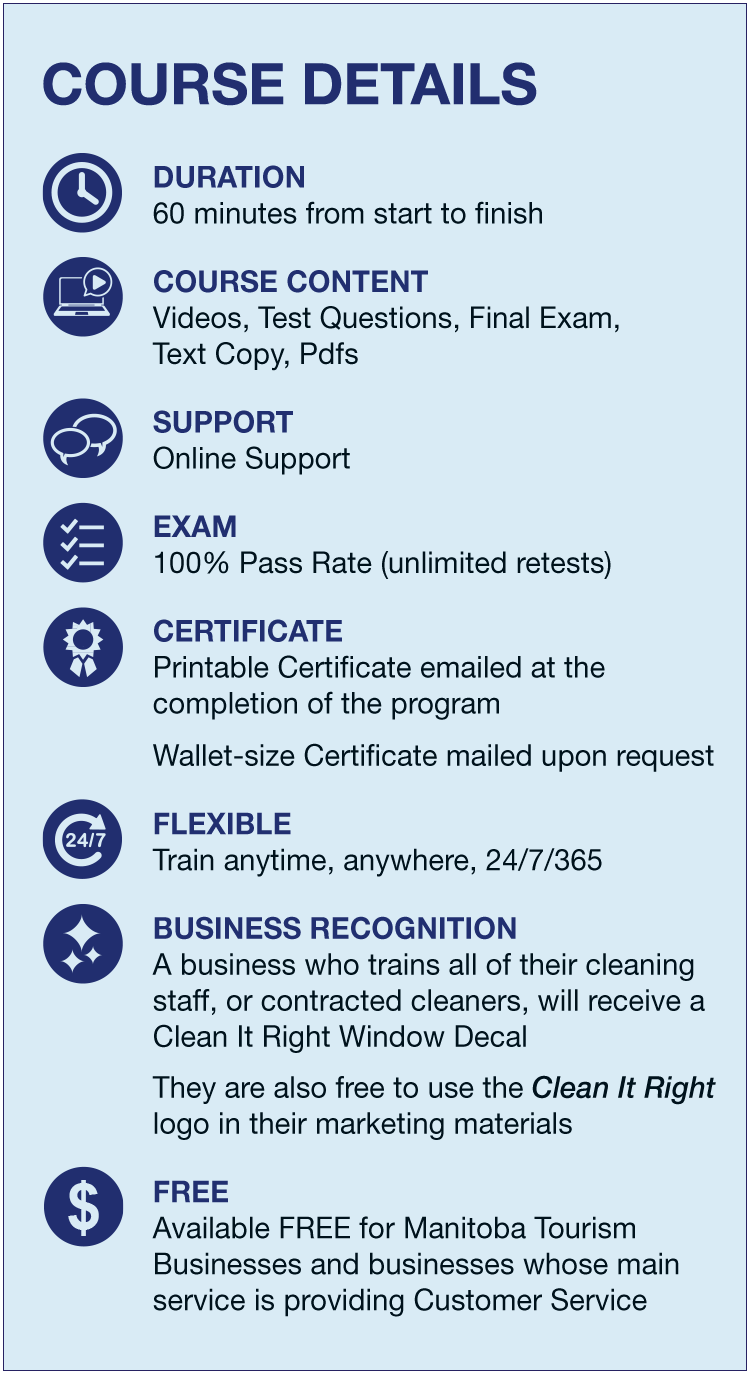 Clean It Right in The News