About Clean It Right for Hotels, Motels and
Bed & Breakfasts
The goal of the Clean It Right training program is to increase the safety of guests, visitors and workforce in the Tourism, Hospitality and Retail industry. This training will help people who work in the industry understand the significance of following the cleaning and disinfection procedures of their property by adjusting current practices.
The purpose of Clean It Right is not to replace the existing property's cleaning standards of practice; but to enhance it. Clean It Right focuses on enhancing proper cleaning and disinfection or sanitizing procedures of specific public areas, guest rooms and additional areas.
The Clean It Right program is FREE for Manitoba tourism, hospitality and retail businesses.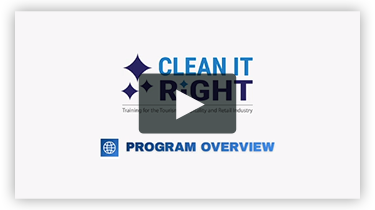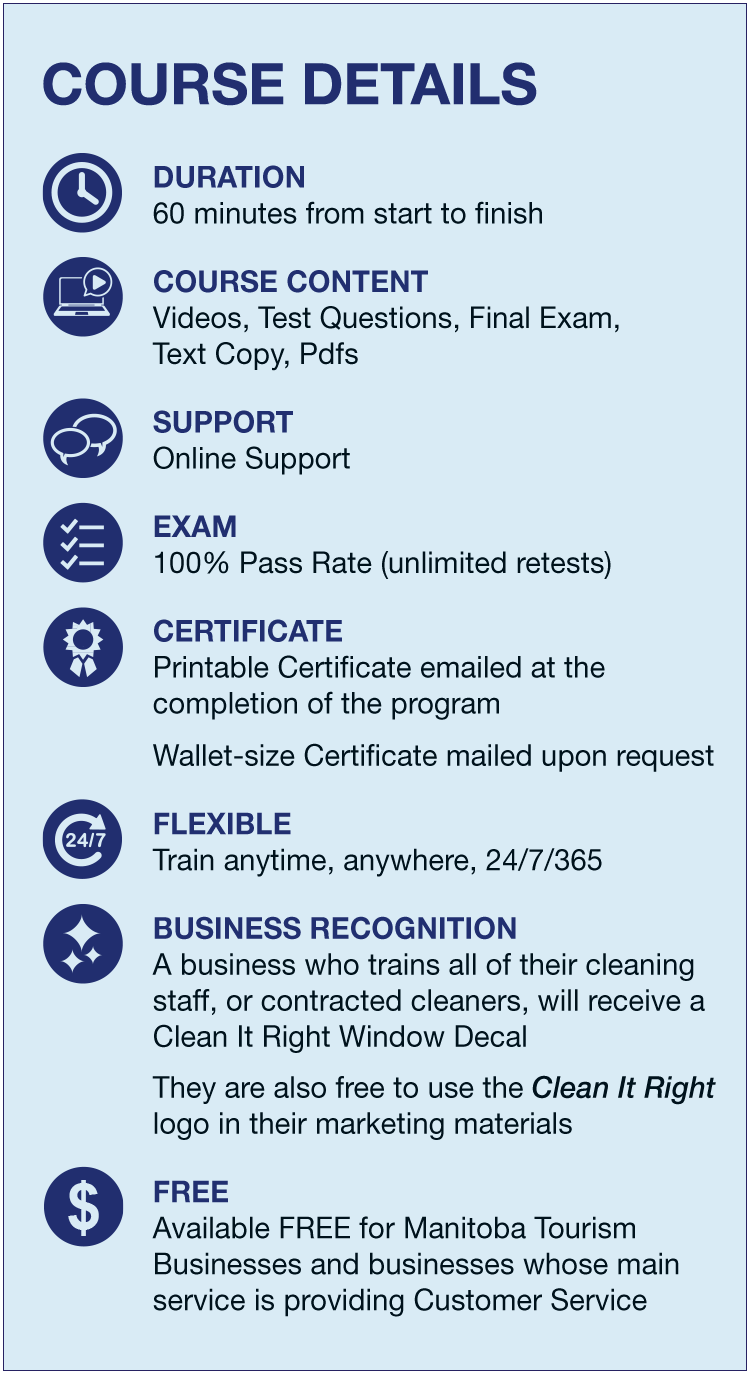 This program is supported and endorsed by: