As seen in: Western Restaurant News – Summer 2021 Issue
Safety Issues Top of Mind
POST-PANDEMIC
Restaurants Need a Clear Strategy in Place to Maintain Consumer Confidence
During the height of the pandemic restaurants faced mandated closures for indoor dining and severe restrictions on how they could operate. For many, this had a devastating consequence. But one positive outcome that emerged amidst the turmoil was a renewed awareness of the importance of health and safety issues.
"We learned a lot of lessons from COVID-19 and had lots of opportunity for discussion with employers," says Lisa Houle, manager, consultation and education services, WorkSafeBC, who's mandate includes prevention of occupational injury and occupational disease. This is accomplished through education, consultation, and enforcement through inspections.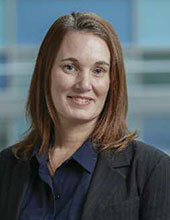 Lisa Houle, manager, consultation and education services, WorkSafeBC
"Early in the pandemic, employers were required to develop a COVID-19 safety plan," says Houle. This outlined protocols and policies to reduce the risk of COVID- 19 transmission in the workplace. Employers were required by order of the provincial health officer to post a copy of these COVID-19 Safety Plans.
Now that vaccinations have become widely available, the overall risk of COVID-19 transmission has been reduced and WorkSafeBC is transitioning to Step Three of the province's Restart Plan by issuing workplace guidelines, a process that began on July 1st. If inspected, employers must demonstrate they have implemented them.
"The new requirements focus on the prevention of communicable diseases in general," says Houle. "While the risk has dropped, we are not yet out of the woods. Now employers can keep some of the core principles of their COVID-19 plan and have a structure in place for other communicable disease controls as well."
The guide provides information for employers to develop a communicable disease plan focusing on basic risk-reduction principles. This includes understanding the level of risk, implementing appropriate measures, communicating policies and protocols, and updating them as required.
WorkSafeBC will work with employers and workers to assist in this transition and ensure they have the knowledge and resources needed to maintain a healthy and safe workplace.
Shannon Fontaine, CEO of Manitoba Tourism Education Council says safety and training have become even more important for restaurants going forward. "Regaining consumer confidence is going to be key to the survival of the restaurants. It will also be critical for keeping those customers coming back."
MTEC offers 75 different training sessions, and most of them are relevant to all businesses, says Fontaine. "We have a college, and we offer Post Secondary education in Bartending, Food and Beverage Server and Line Cook training programs."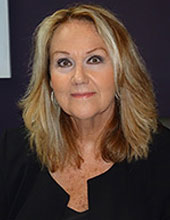 Shannon Fontaine, CEO, Manitoba Tourism Education Council
Fontaine says that in the wake of COVID-19 the most relevant issues will be providing customers and employees with a safe environment and having employees and managers trained on how to deal with guests, regarding complying with the Provincial Health Department Orders.
MTEC has developed and are delivering two programs to deal with these issues.
Clean It Right, an enhanced cleaning program that trains employees, managers, and cleaners on when, where, and how frequently cleaning, is required to provide a safe environment for customers and employees. "This program will out-live COVID-19 and be a new standard of cleaning. It is also a recognition program. If the cleaners take the training, the business will receive window decals that show customers that the business is Clean It Right Certified. The program is delivered online and free to businesses in the tourism industry in Manitoba. There is a specific module for restaurants and foodservices businesses." Fontaine notes that MTEC was approached by several provinces wanting to purchase Clean It Right. MTEC customized and gifted the program to Nova Scotia, New Brunswick, Prince Edward Island, Newfoundland & Labrador, Yukon, Nunavut and Saskatchewan. MTEC also provides training to Ontario.
The other program, Handling Difficult Situations During COVID-19 and Beyond, was developed to assist the industry in how to deal with customers not complying with the current Health Orders. "They learn how to defuse situations without embarrassing the customer and keep them returning to the business, as well as comply with the orders." It is also offered free to the restaurant and tourism industries.
"We are continuing to let customers know about Clean It Right Certified businesses with billboards, bus benches and advertising through Travel Manitoba and Tourism Winnipeg."
It is now more critical then ever for restaurants to have a clear strategy on health and safety issues and to make sure employees are fully trained in the necessary procedures to maintain consumer confidence.
---
via: Western Restaurant News
Click Here to download a PDF of the full article.